Logbook Service
Every new car comes with a warranty and a logbook when you purchase it. The warranty covers the expense of many mechanical repairs, but you must regularly have your vehicle serviced at a certain standard and have that service recorded in the logbook and signed off by a certified mechanic. Frequent logbook services also raise the resale price of your vehicle, as the buyer is assured that you have taken good care of the vehicle. Servicing is also a great preventative measure and can catch minor problems before they develop into serious damage.
Here at Illawara Service Centre we can provide logbook services for all:
Contact us today to book a logbook service!
Contact Us to book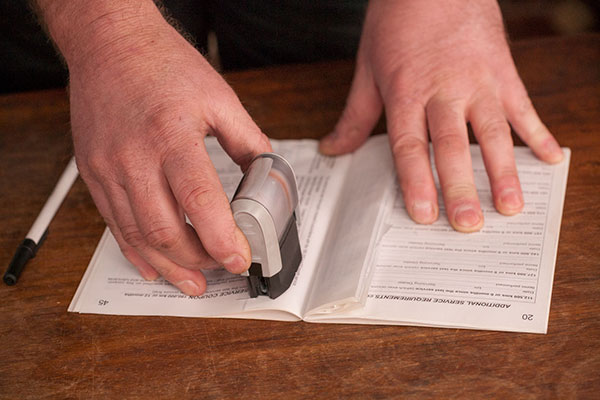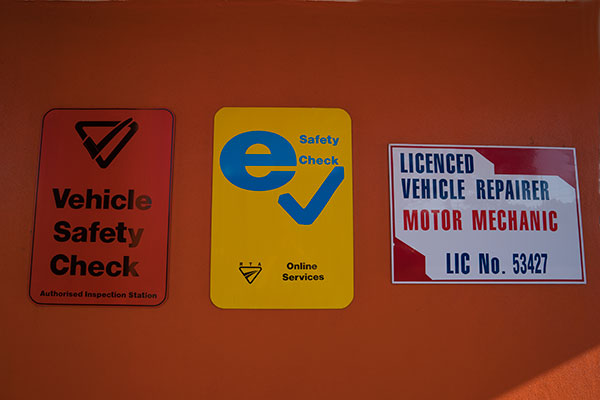 Vehicle Inspections
Before you sell or transfer ownership of a vehicle, you are legally required by the NSW government to take it to a certified tester, to ensure it passes an e-safety check that qualifies it passes the bare minimum of safety requirements to drive on the road. However, since these are the bare minimum, we would recommend that if you're buying a vehicle, you should take it in for a pre-purchase inspection to be certain of what you are buying.
Here at Illawarra Service Centre we can perfom the following inspections:
E-Safety checks
LPG Pink slips
Pre-Purchase inspections
Registration checks
Talk to us today if you need a vehicle inspected.
Contact Us to book
Steering and Suspension
Besides comfort, your steering and suspension are actually very important for your safety while driving. Faulty suspension can increase body roll and stopping distance, two very important factors in determining the difference between an accident and an emergency stop.
At Illawarra Service Centre we can help you with:
Springs and shock absorbers
Bushing replacement
Power steering
and much more
Get in touch today to sort out your suspension.
Contact Us to book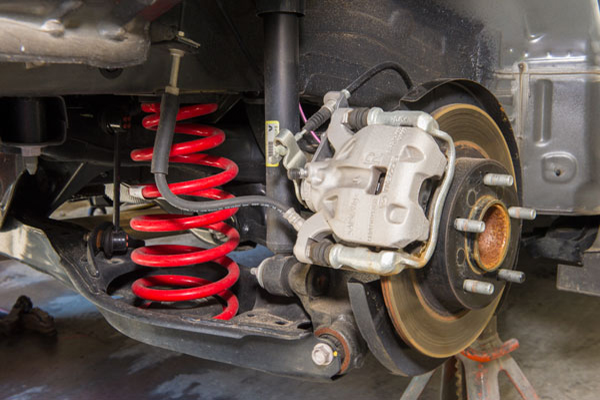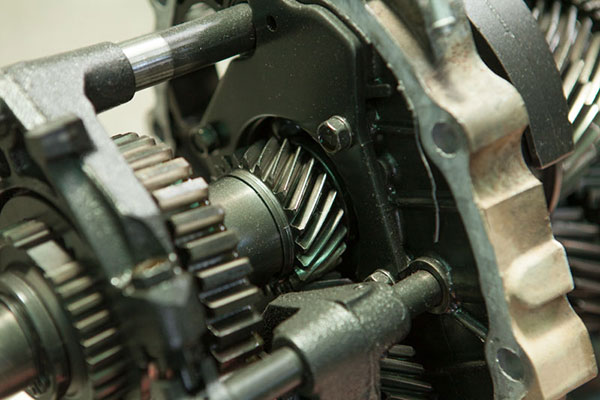 Clutch and Transmission
If you notice a burning smell coming from under the bonnet, notice fluid leaking from your engine bay, or hear that dreaded grinding noise when you change gears, you probably have a problem with your drive train. Problems with your transmission quickly snowball into some of the most expensive and damaging repairs that vehicles can suffer under regular use. If you notice any of these problems, you should get your vehicle checked as soon as possible.
Here at Illawarra Service Centre we can perform:
Clutch repairs and servicing
Automatic and manual transmission repairs and servicing
Slip differential repairs and servicing
Contact us today if you've noticed any of the warning signs!
Contact Us to book
Radiators and Cooling Systems
Running your engine too hot not only reduces your fuel efficiency, it reduces you engine's overall lifespan and causes damage to its pistons, gasket head and cylinders.
Here at Illawara Service Centre we can help you with the following:
Coolant flush and leak check
Head gasket replacement
Heater unit repair or replacement
Radiator repair or replacement
Thermostat checking and replacement
Talk to us today if your engine is overheating.
Contact Us to book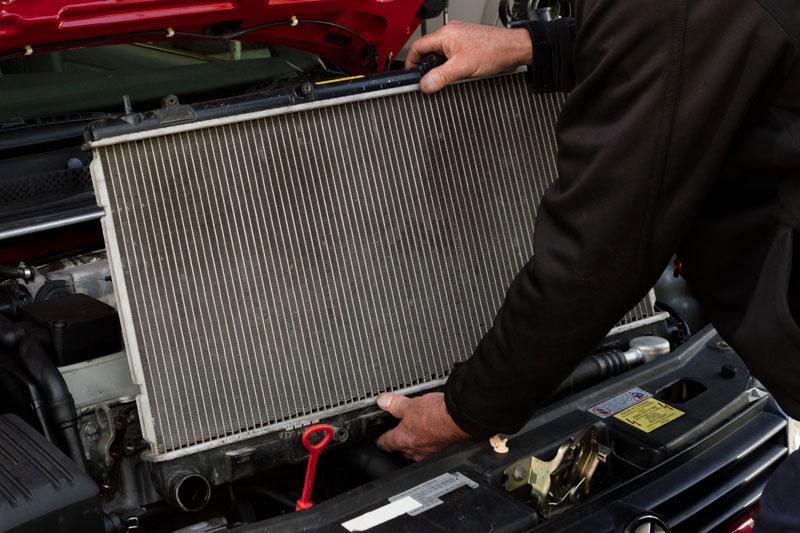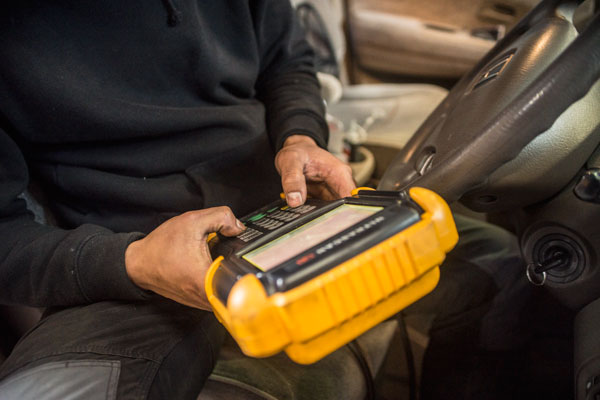 Diagnostics and Auto Electrical
With the increasing complexity of modern cars, more and more of your vehicle's systems are governed by Electronic Control Units. Here at Illawarra Service Center we have the most up to date diagnostics tools that we can plug into your vehicle's onboard computer, then analyse the data to determine the exact nature of the problem. Once we have discovered the problem we can fix it here or your refer you to a dedicated auto electrician if it's a serious problem with your vehicle's electronic systems.
Get in touch today to fix your auto electrical problems.
Contact Us to book
Brake Services
Your brakes are the most important safety feature your vehicle possesses. While other safety features reduce the severity of crashes, keeping your brakes in good order is critical to preventing crashes altogether. Keep yourself and your passengers safe, keep your brakes well maintained.
At Illawara Service Centre we can help you with:
Brake component repairs or replacement
Brake disc machining
Brake fluid leaking
General brake services
Contact us today to make sure your brakes are in good shape.
Contact Us to book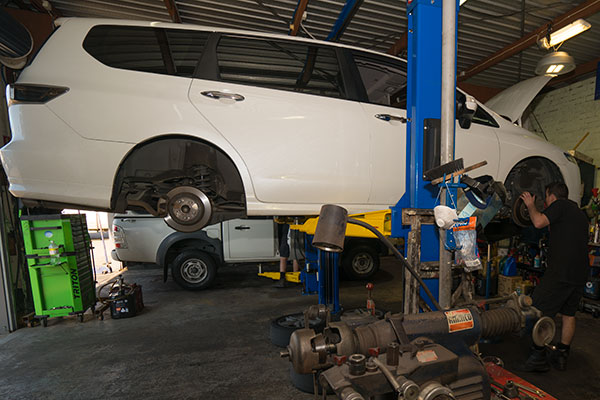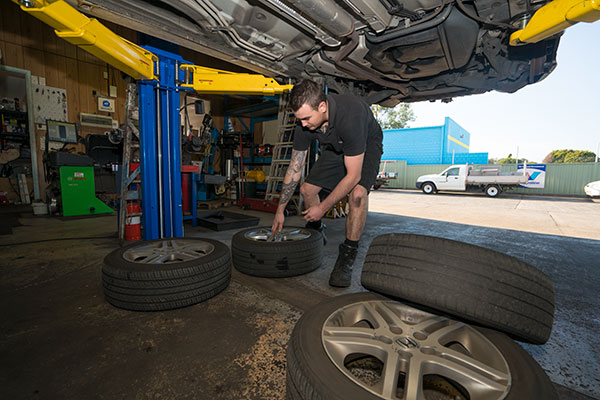 Tyres and Wheels
At Illawara Service Centre we stock a wide range of tyres for many makes and models, and can help you pick the best tyre for your vehicle and driving habits. While we're in the area, we can also check your wheel alignment to make sure you have the best traction possible while driving.
Many major high quality tyre brands
Wheel balancing
Talk to us today if you need new tyres.
Contact Us to book
Other Services
We also offer engine tune ups and a wide range of other services here at Illawarra Service Centre, and if you have any questions about whether we can help you or not, don't hesitate to get in touch.
Contact Us to book